Alabama Fire Crackers – Spicy Southern Kitchen
Alabama Hearth Crackers- this savory, spicy snack is a lengthy time southern get together favourite. Produced with Saltine crackers, ranch seasoning, and plenty of crushed crimson pepper flakes, it is tricky to not want to consume cracker soon after cracker.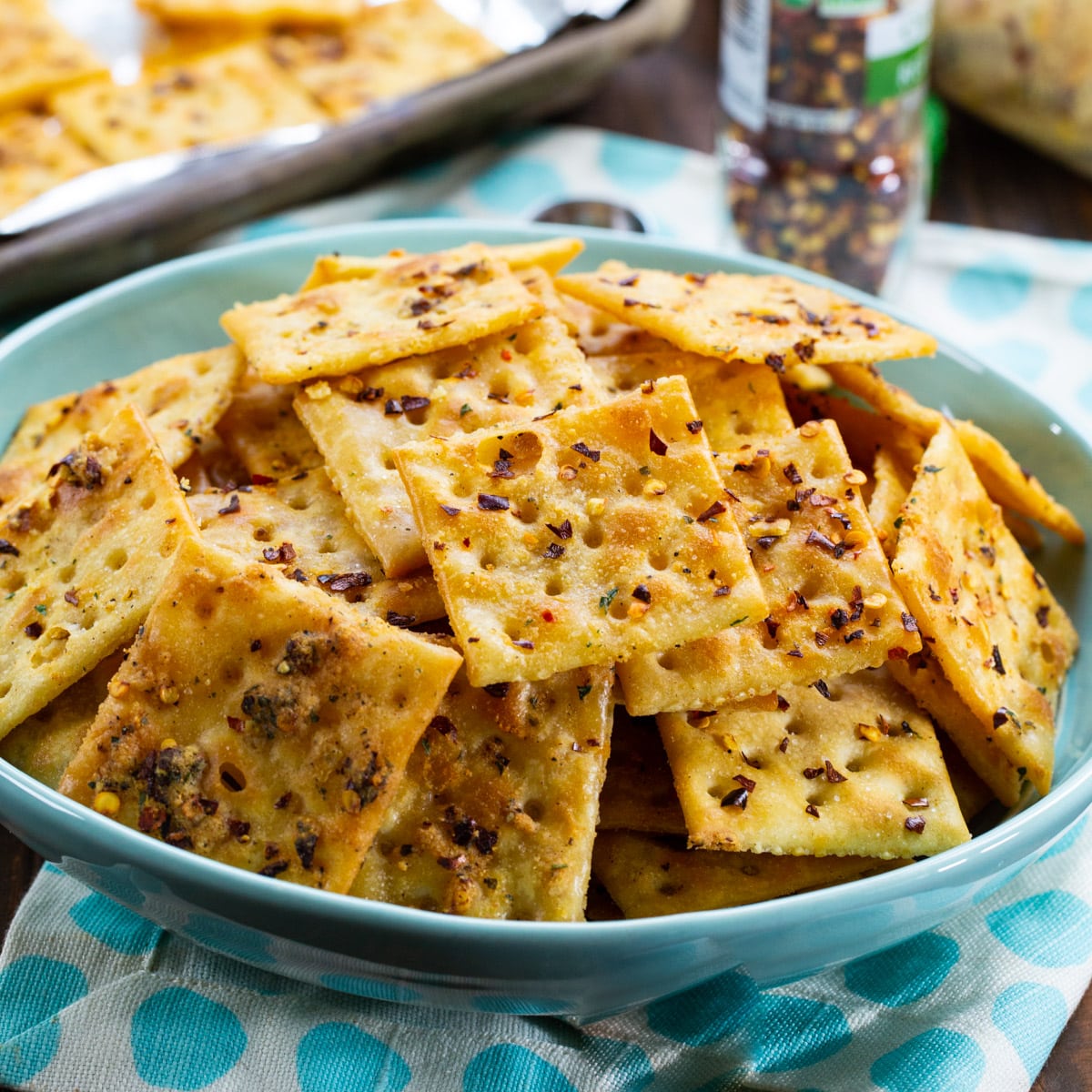 So Simple To Make
This recipe only requires about 10 minutes to make. You are going to incorporate 2 packets of Ranch dressing mix, some garlic powder, onion powder, black pepper, and crushed purple pepper flakes with oil in a huge ziptop bag. Insert a box of Saltine crackers and then shut the bag and gently convert it right up until all the crackers are coated.
Let Sit 24 Hrs
After the crackers are absolutely coated, let them sit for 24 hours, or at least right away.
Bake The Crackers
Distribute the crackers out in a single layer on baking sheets. Notice: You may well have to do 2 batches. Bake at 250 degrees for 15 minutes.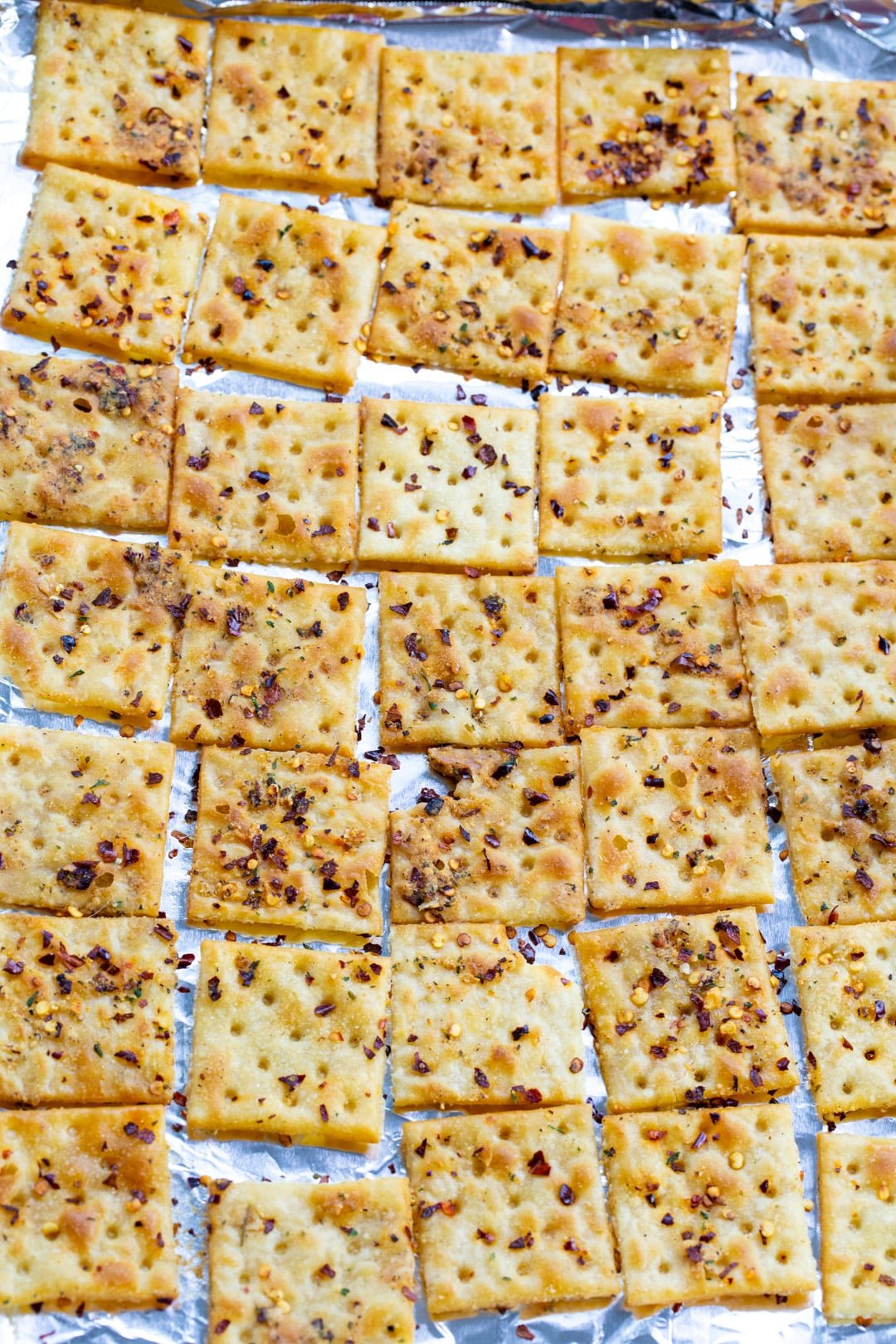 How To Serve Alabama Fire Crackers
Not only do these crackers make a great snack or celebration meals, they go excellent with a bowl of soup or chili.
Degree Of Spiciness
With 2 to 3 tablespoons of crushed purple pepper flakes, these crackers are significantly spicy! If you want them less spicy, just insert 1 tablespoon of crushed purple pepper flakes. They will continue to be delicious with loads of ranch taste.
Variation
Check out employing Ritz crackers , club crackers, oyster crackers or Cheez-Its in its place of Saltines
Recipe Idea
This recipe can easily be minimize in half.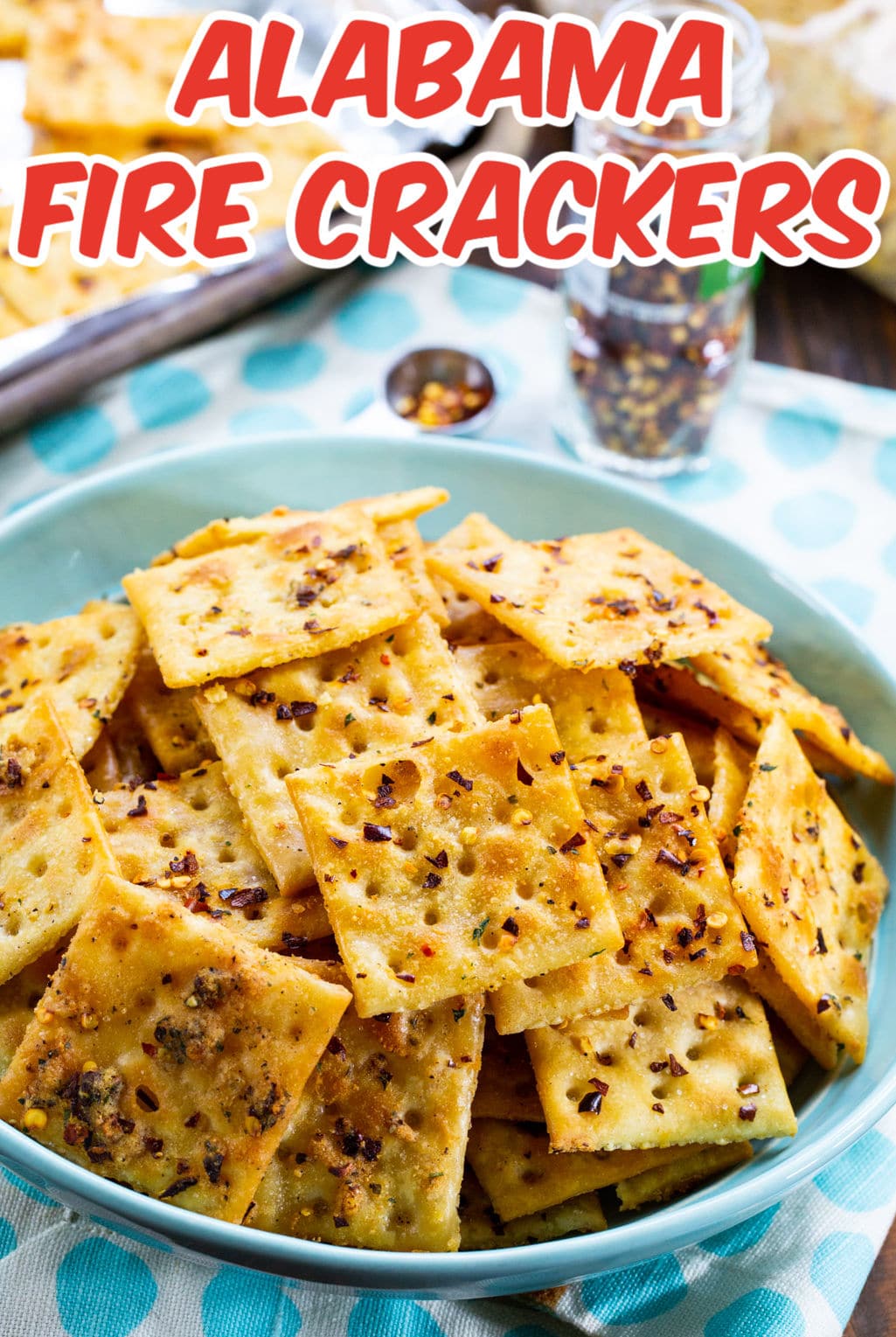 A lot more Wonderful Snack Recipes
Incorporate oil, ranch dressing mix, crushed pink pepper flakes, garlic powder, onion powder, and black pepper to a gallon zip-leading bag. Shut and shake right up until merged.

Increase saltine crackers to the bag. Close and gently convert the bag till all crackers are coated.

Allow bag sit at place temperature overnight.

Preheat oven to 250 degrees. Organize crackers in one layers on baking sheets. (Do multiple batches if neccesary.)

Bake for 15 minutes.
Want to Save This Recipe?