Creamy Cucumber Salad – Budget Bytes
[ad_1]

$2.31 recipe / $0.58 serving
I don't know if there's any salad that says "Summer" more than a simple creamy cucumber salad. This salad is so light and fresh, and it only takes minutes to make, so it's the perfect side dish for all of your summer meals.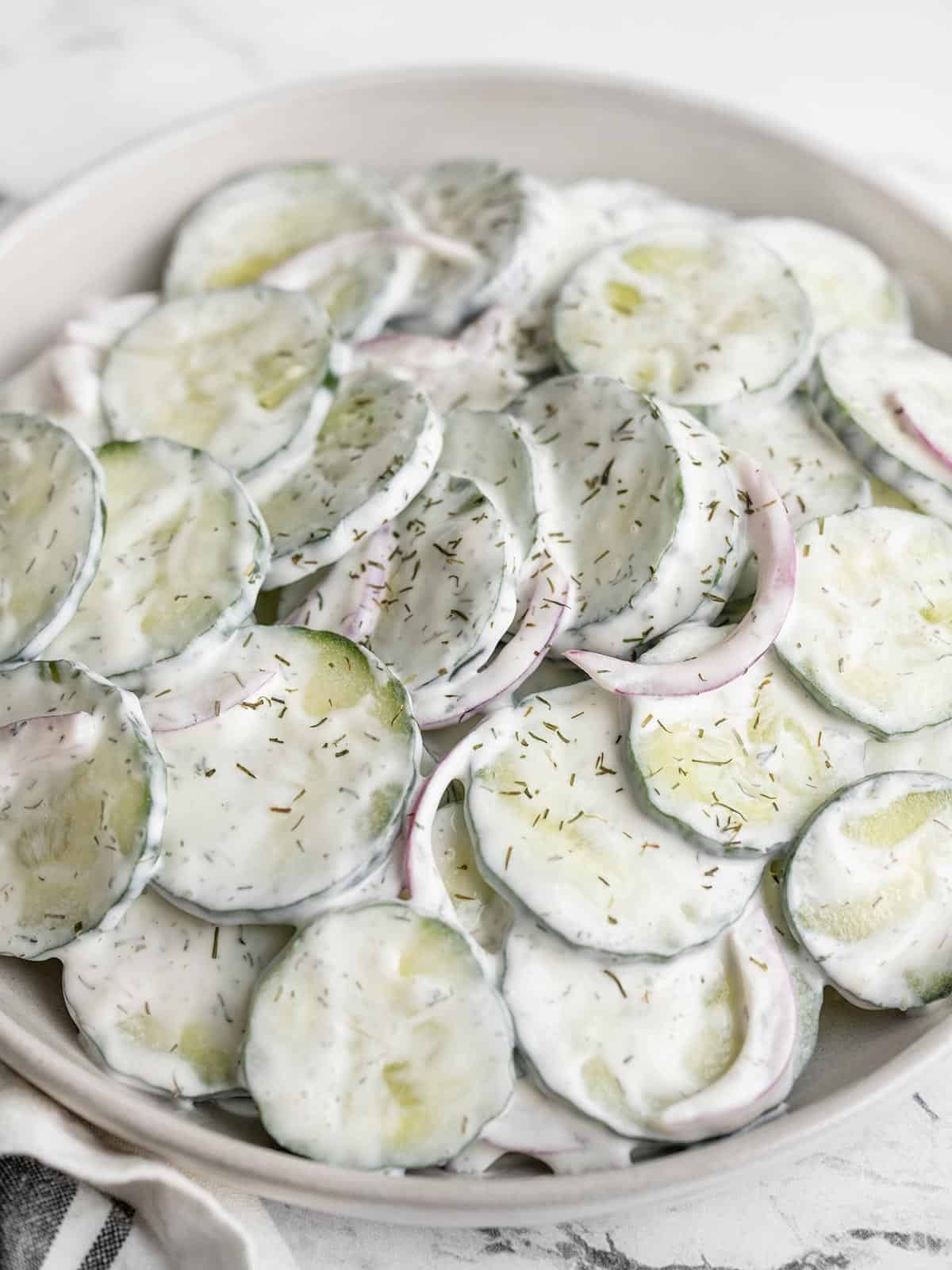 What's in Creamy Cucumber Salad?
This classic summer salad is made with cucumbers, onions, and a simple creamy dressing. The dressing can vary from recipe to recipe, but it's usually either a sour cream or yogurt base with some sort of acid (lemon juice or vinegar), a little sugar, and dill. It's simple, fresh, and delicious!
Can I Use Fresh Dill?
Creamy Cucumber Salad is often made with fresh dill, but since fresh dill can sometimes be hard to find or more expensive, I made the version below with dried dill. You can certainly use fresh dill if you have access to it. I'd use about 2 Tbsp chopped fresh dill in place of the dried dill listed below.
To Peel or Not to Peel the Cucumbers
It's totally up to you whether or not you want to peel the cucumbers. I love the contrast of color the peel provides, but some people experience digestive upset with cucumber peels, so peel them if you prefer. You can also scrape out the seeds if those bother you as well.
How Are the Leftovers?
This salad is best when freshly made because the salt in the dressing will draw the moisture out of the cucumbers and cause the salad to get watery if refrigerated for a day or more. Luckily, this salad is really easy to scale down, or, if you know you plan to eat the leftovers for a few days, you can salt the cucumbers ahead of time to draw out the excess water. But salting the cucumbers will make them softer, which is why it's not my personally preferred method.
To pre-salt the cucumbers, place the sliced cucumbers in a large colander and toss with ½ tsp salt. Let the cucumbers drain for about ½ hour, then pat dry with a paper towel. Since the cucumbers will already have some salt on them, skip adding salt to the sour cream dressing and just add salt to taste once the salad is assembled.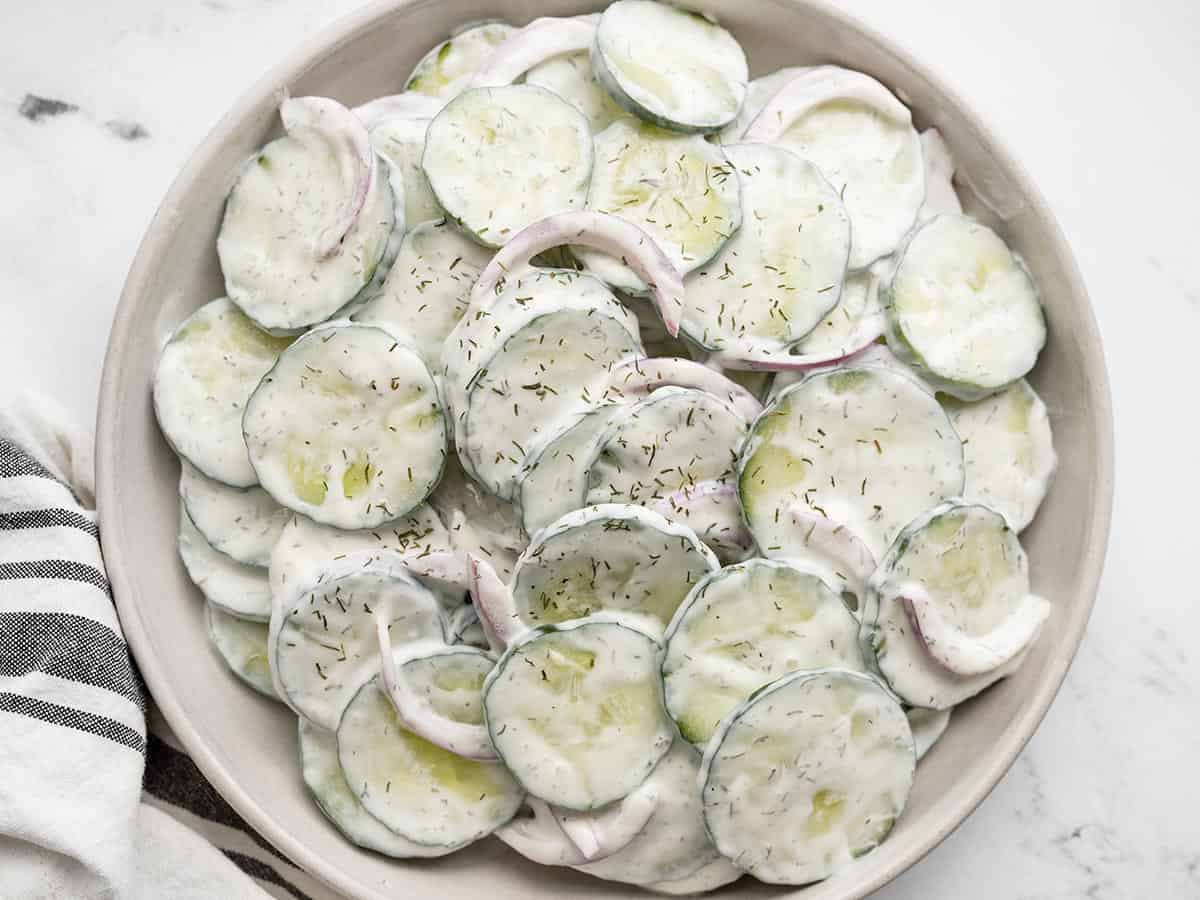 Creamy Cucumber Salad
This simple Creamy Cucumber Salad is the quintessential side dish of summer. It's light, fresh, and so quick to prepare!
Author: Beth – Budget Bytes
Servings: 4 1 cup each
1/2

cup

sour cream

($0.55)

2

Tbsp

lemon juice

($0.08)

1/2

tsp

dried dill

($0.05)

1

tsp

sugar

($0.02)

1/2

tsp

salt

($0.02)

1

large

cucumber

($1.49)

1/4

red onion

($0.10)
To make the dressing, combine the sour cream, lemon juice, sugar, dill, and salt in a bowl. Set the dressing aside.

Peel the cucumbers, if desired. Slice the cucumbers and thinly slice the red onions.

Combine the cucumber, red onion, and dressing in a large bowl and stir to combine.

Let the salad sit for 5-10 minutes, give it another stir, then serve.
See how we calculate recipe costs here.
---
Serving: 1 cup ・ Calories: 74 kcal ・ Carbohydrates: 5 g ・ Protein: 1 g ・ Fat: 6 g ・ Sodium: 302 mg ・ Fiber: 1 g
Nutritional values are estimates only. See our full nutrition disclaimer here.
---
The equipment section above contains affiliate links to products we use and love. As an Amazon Associate I earn from qualifying purchases.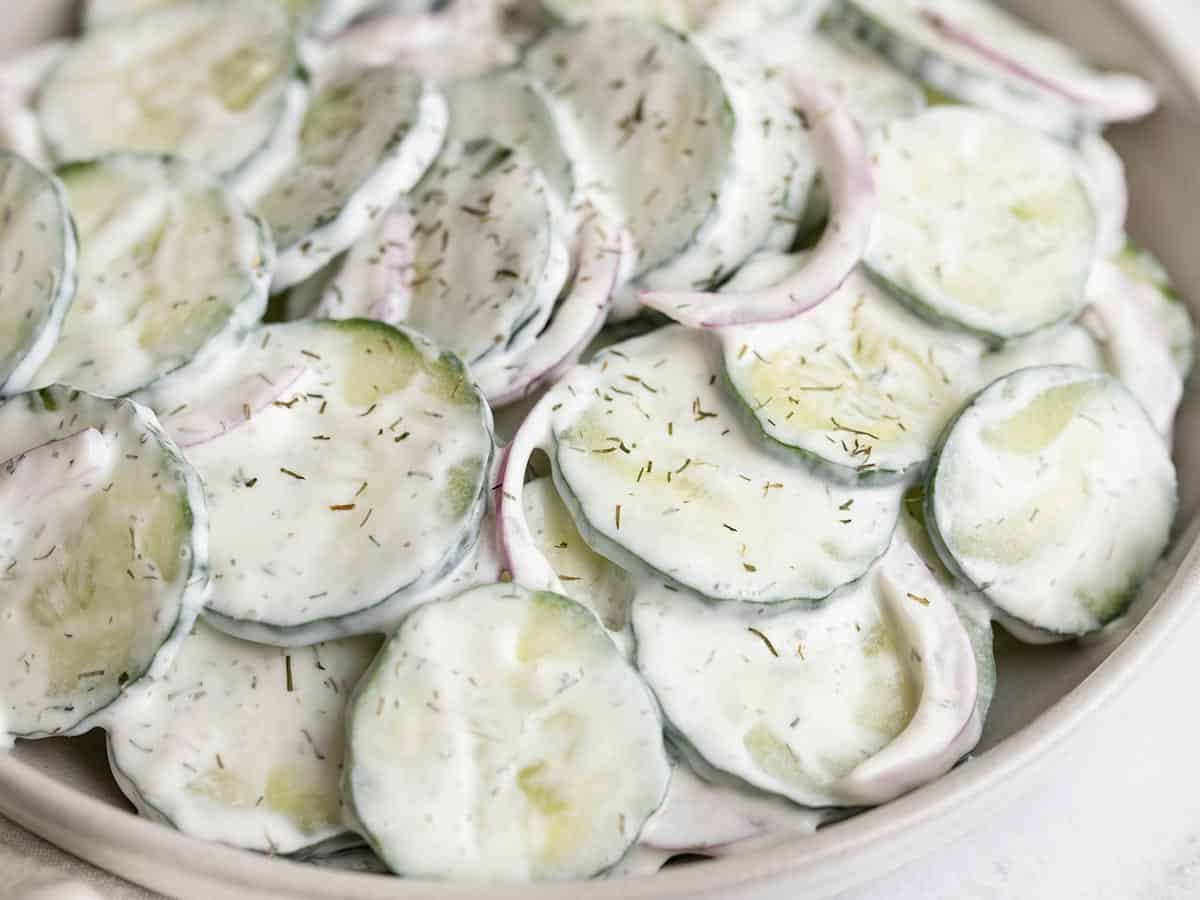 How to Make Creamy Cucumber Salad – Step by Step Photos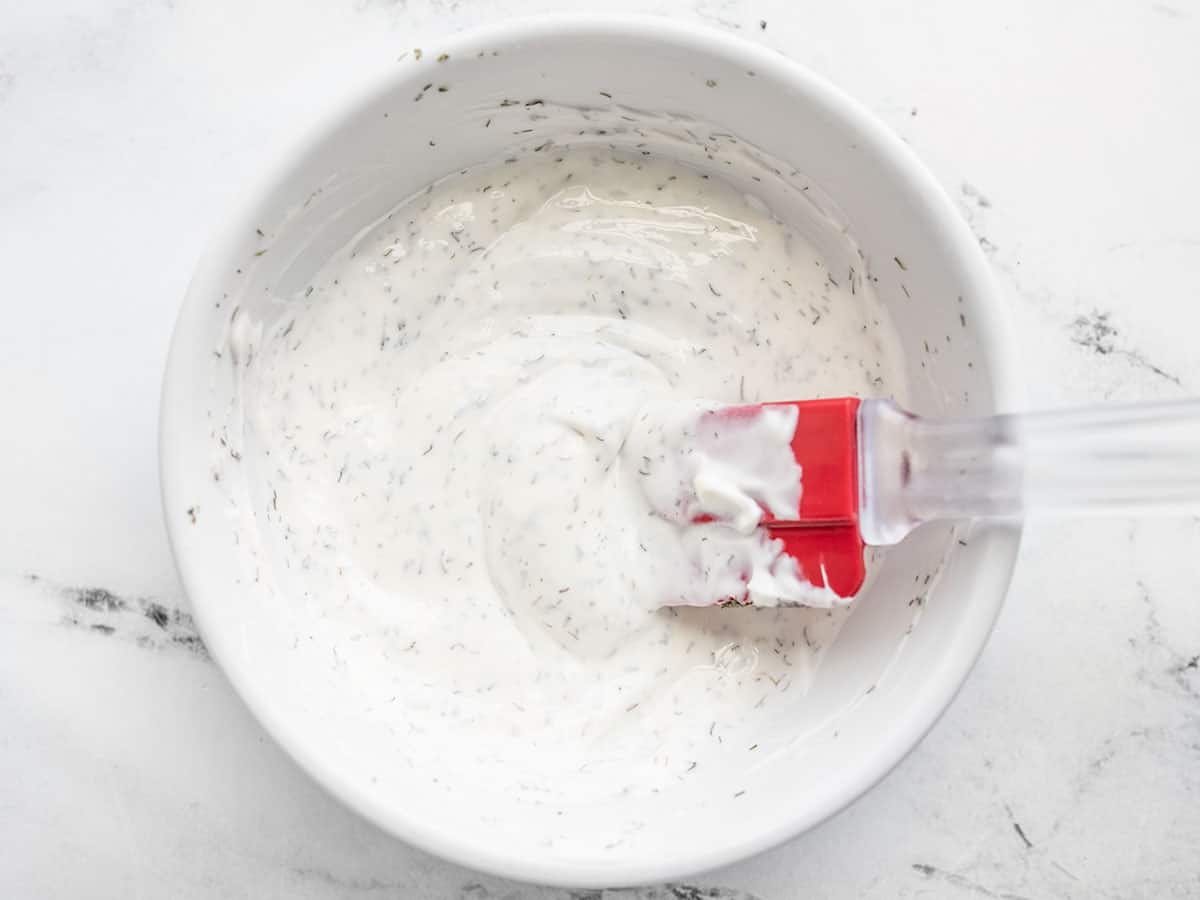 Make the dressing first. Stir together ½ cup sour cream, ½ tsp dried dill, 2 Tbsp lemon juice, 1 tsp sugar, and ½ tsp salt.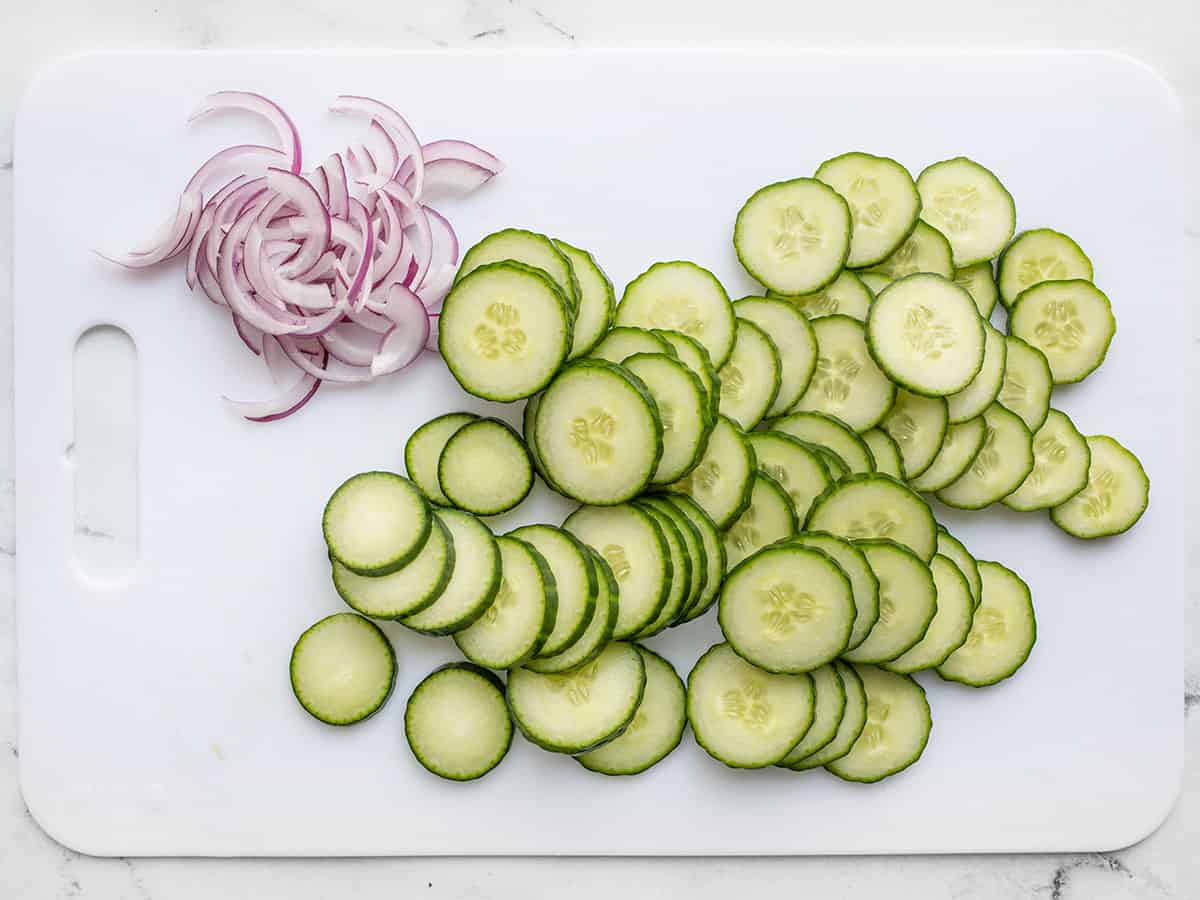 Peel the cucumbers, if desired. Slice one large cucumber and thinly slice ¼ of a red onion.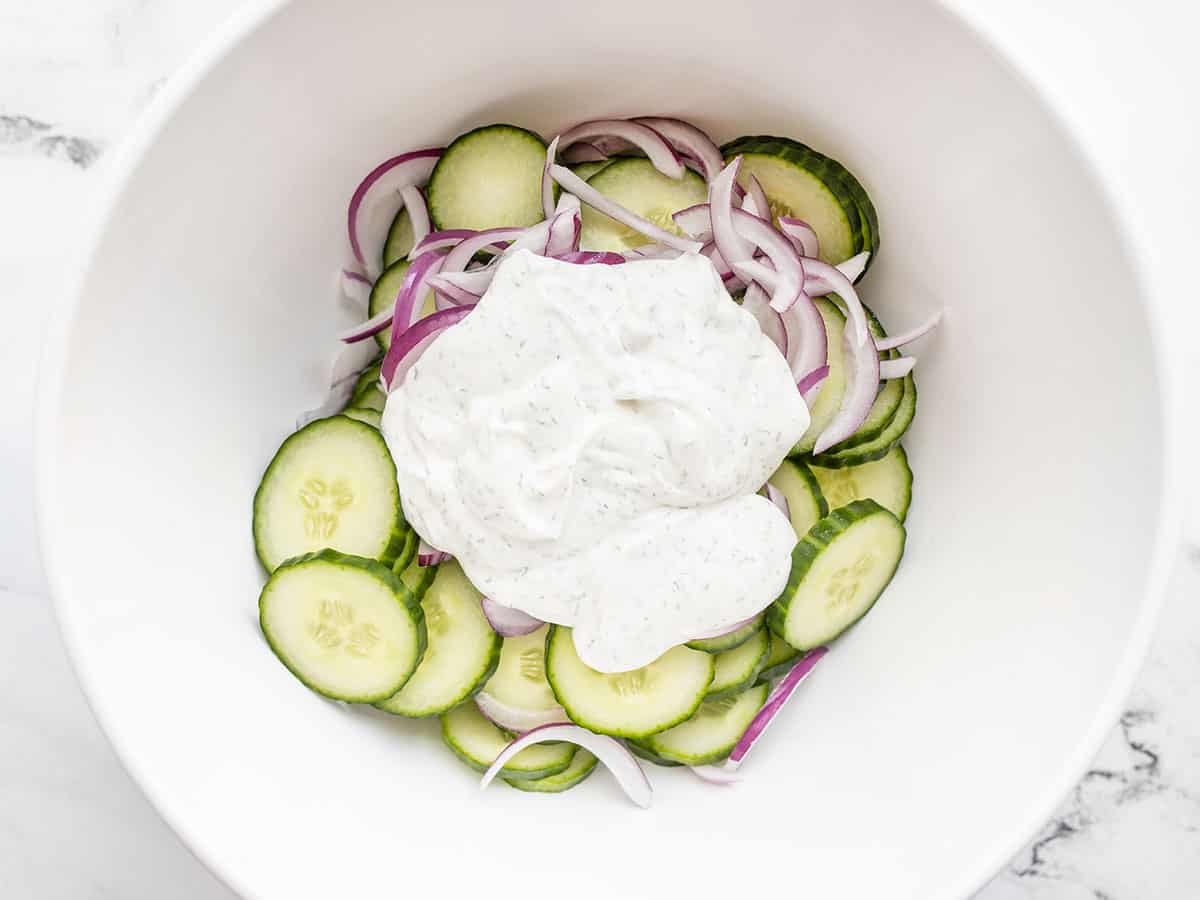 Add the cucumber, onion, and dressing to a large bowl.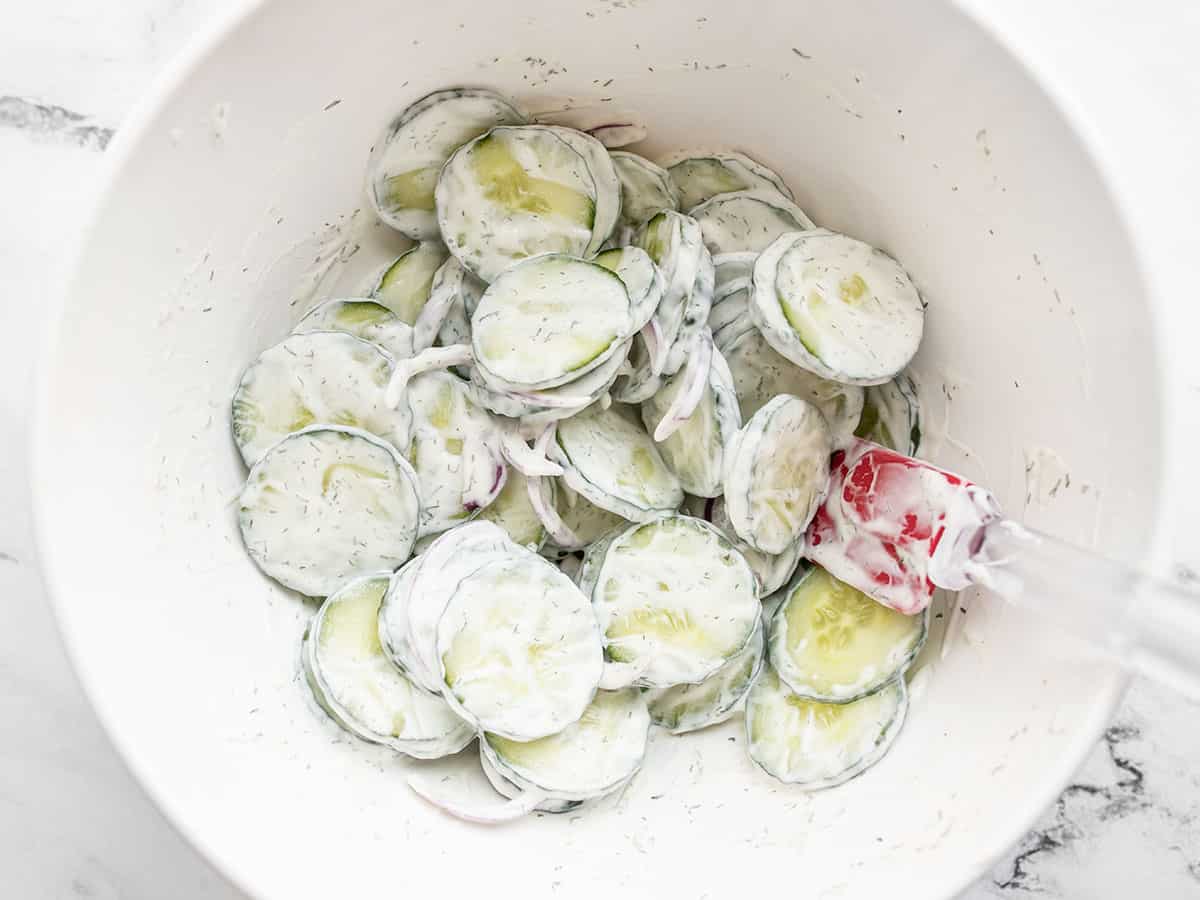 Stir to combine. I like to let the salad sit for about 5-10 minutes before serving just to let the flavors combine a bit. Give it a good stir again before serving.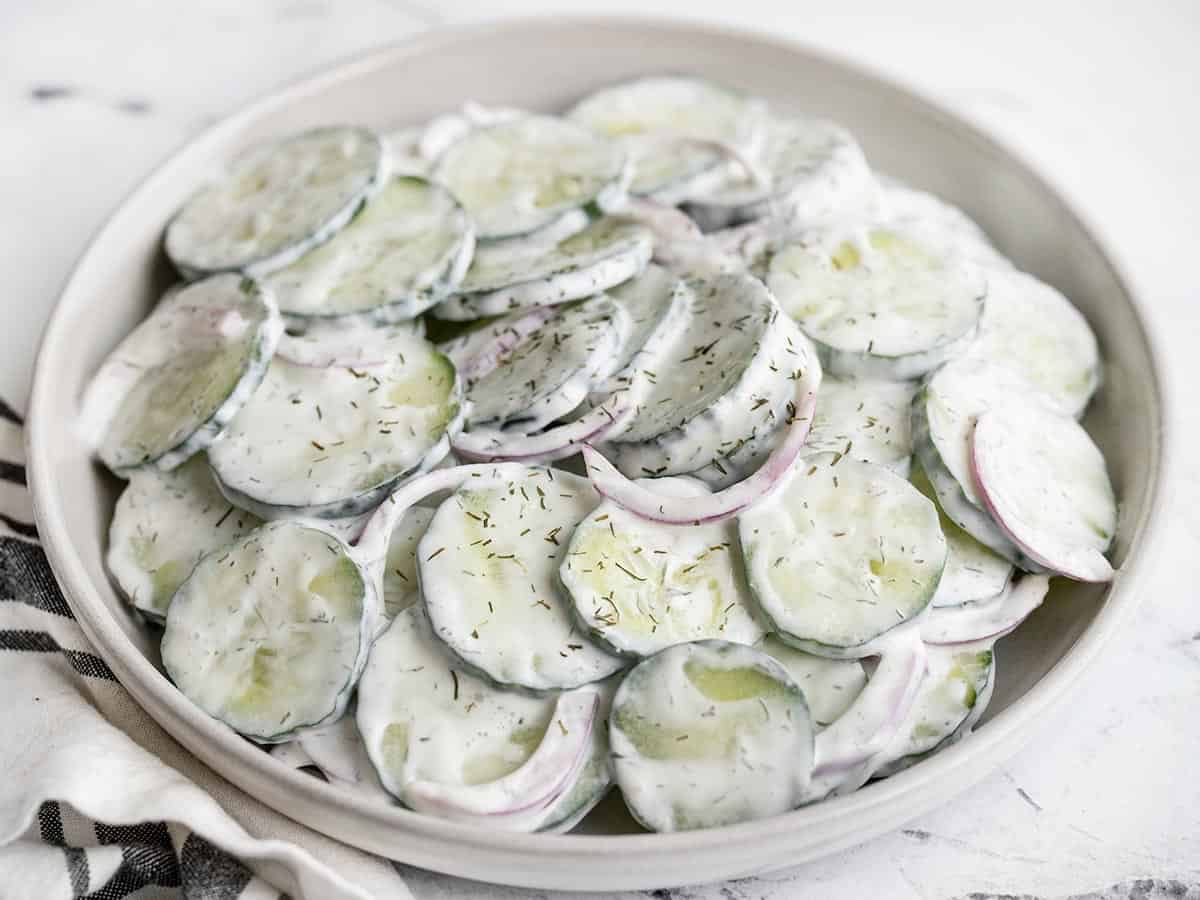 Enjoy this super fresh summer salad immediately!
Try These Other Cucumber Salads:
[ad_2]

Source link