Across Canada, education is key to reconciliation
[ad_1]

And George Brown has a secret weapon in Audrey Rochette, the Indigenous Initiatives Director at the school.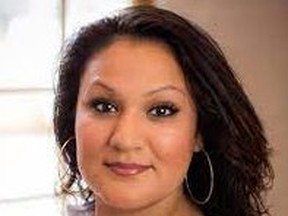 Article content
We are not amused.
Article content
A British tabloid took a swing at Toronto's George Brown College this week over what was deemed a "woke" exercise in Indigenous awareness and reconciliation.
(Students are asked to acknowledge that the land on which the college sits belongs to the Huron-Wendat, Mississaugas, Anishinaabe and Haudenosaunee peoples.)
In fact, George Brown College — like so many other colleges and universities — has an official Indigenous Education strategy in place and initiatives across all faculties and programs to drive transformative institutional change.
Education is key to reconciliation.
And George Brown has a secret weapon in Audrey Rochette, the Indigenous Initiatives Director at the school.
Throughout the year, she and her team promote knowledge sharing through events, exercises, workshops and teaching that foster the understanding and appreciation of Indigenous culture.
Article content
In an interview Wednesday, Rochette described some of the resources and events available to George Brown students; she talked about visual materials such as the Star Blanket Medallion, her department logo and a celestial symbol representing the Creator, the elements and ideas of safety and respect.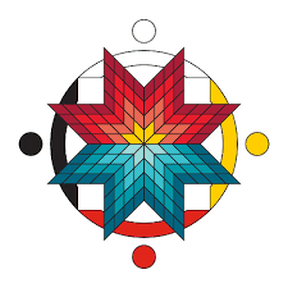 Building awareness includes such events and workshops as the Knowledge Keeper Series: Indigenous Ways of Knowing, which is open to the public.
This series has presented such special guest speakers as Chief Laforme of the Mississaugas of the Credit First Nation, and workshops with individuals such as Mark Sault, who shared his encyclopedic knowledge of plants, harvesting and sacred medicines.
Upcoming guests include Joseph Pitawanakwat (Creators Garden), the renowned plant medicine educator.
Article content
And Rochette gave a shout-out to famed Chef David Wolfman, a Professor of Culinary Arts at George Brown whose three minute Land Acknowledgement video is an overview of treaty history, rights and relationships that kicks off many a class — and should be required viewing in every Canadian school.
Underpinning much of the work being done at Canadian post-secondary facilities are the findings of the Truth and Reconciliation (TRC) commission; education figures largely in their 94 Calls to Action.
"It is central to us to keep fostering awareness," said Rochette, herself the daughter of a residential school survivor.
"When unmarked graves are found in Ontario — not 'if', but 'when' … we focus on the work of the TRC because it is a lifelong journey.
Article content
"We draw our work back to the foundation of the TRC."
The faculty at George Brown is fully committed, said Rochette, and there are 180 programs involved. The school has just hired three new staff members for the initiative, one of whom is a specialist who will help incorporate Indigenous ways of knowing into the curriculum and individual course content.
So yes, that specialist can introduce Indigenous poets and writers to a course about 18th century literature, for example.
"And might suggest a few contemporary authors," added Rochette, "to take away from the thinking that we are a people of the past."
George Brown College lists upcoming Indigenous events open to the public on its website.
[ad_2]

Source link