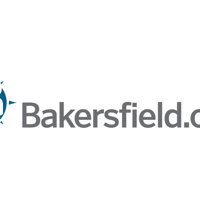 How to eat healthy throughout the new year | Bakersfield Life
A new year brings a new opportunity to improve yourself, and there's no more basic place to start than what goes into your body.
Healthy eating can not only do the obvious like help maintain a healthy weight, but it boosts immunity to diseases and may even help extend lifespan, according to the Centers for Disease Control and Prevention.
Unfortunately, nearly 75 percent of Kern County adults are overweight or obese, the Kern County Public Health Services Department reports. The CDC says heart disease, stroke, Type 2 diabetes and even certain kinds of cancer — all among the leading causes of preventable death in the United States — derive from obesity.
The good news is that improving nutrition is one of the key steps toward eliminating obesity. At a time when New Year's resolutions offer hope to many who wish to take that next step, here are a few tips to making that perfect goal and sticking with it throughout the year.
Be realistic
Many people make New Year's resolutions, and many people fail to maintain those resolutions the entire 365 days of the year.
"Make small goals and build on them," said Aaron Stonelake, a nutritionist with Kern Public Health. "I often see with family, friends and relatives, they want to make really big changes that are not necessarily sustainable."
Instead of cutting out all soda, Stonelake urged residents to cut back on consuming the fizzy beverages from perhaps three days a week to two.
"Being realistic and being small is OK," he said. "You don't have to make a massive change overnight. A lot of the time, you're able to make a small change and build on the small change, and that will turn into a big change with time."
Don't go for the easiest option
In today's fast-paced society, more and more people are turning to fast food and processed food for their daily meals. The problem is these foods are filled with saturated fats, sodium and chemical preservatives that contribute to obesity.
Luckily, the solution is right at home.
"There's a correlation between cooking at home and healthy eating. People are more likely to cook a healthier meal at home than they are if they go and eat out," Stonelake said. "There's also a trend that those who cook at home more often are less likely to experience obesity."
But what about people who don't have time to cook?
Stonelake recommended meal prepping, the practice of preparing whole meals on the weekend to be consumed throughout the week. You might even save time by avoiding the drive-thru.
What to eat and what to skip
A diet consisting of fruits, vegetables, nuts, beans, whole grains and fish is fundamental to a healthy diet, according to Stonelake. So-called superfoods, such as avocado and kale, contain many of the essential vitamins, minerals and fats that humans need to maintain health.
On the other hand, sodas can complicate one's health by supercharging the body's sugar content.
"Sweetened beverages and energy drinks are probably the number one stumble in terms of citizens in everyday life," Stonelake said. "It's adding hundreds of grams of extra sugar to the diet, a lot of extra carbs and extra calories, which most of the time are not complemented by exercise."